Canyons is proud to hire people from all walks of life and is stoked to have women in the majority of its snowsports management roles. We talked to three of our women at the top about how they got there and what it means to be a woman in a typically male-dominated industry. We have Georgie, the Operations Manager at Go Myoko Ski School, Nikki, the Operations Manager at Yuzawa Ski Scool, and Brooke, the new Operations Manager at Nozawa Ski School.
How did you come to be a Manager for Canyons?
Georgie: I started as an Instructor/Guest Services Agent in Nozawa, then returned in my second year with Canyons as Head Of Department for Guest Services. Following my fourth year in Nozawa Onsen I decided that it was time for a new challenge. Luckily, this was timed perfectly with the opening of Go Myoko Ski School.
Brooke: I worked hard as an instructor and expressed my interest in leadership opportunities. When positions opened up I was in a good position to apply. Nothing complicated, just wee bit of time and persistence.
Nikki: I began my career in the Adventure Tourism Industry in December 2016 in Japan with Canyons Yuzawa Ski School. After my first winter season with Canyons, I was offered a position in their administration team for the summer season, giving me the opportunity to live and work in Japan year-round. After taking on more responsibilities each year I feel I have taken manageable steps along the way rather than one big leap into the unknown.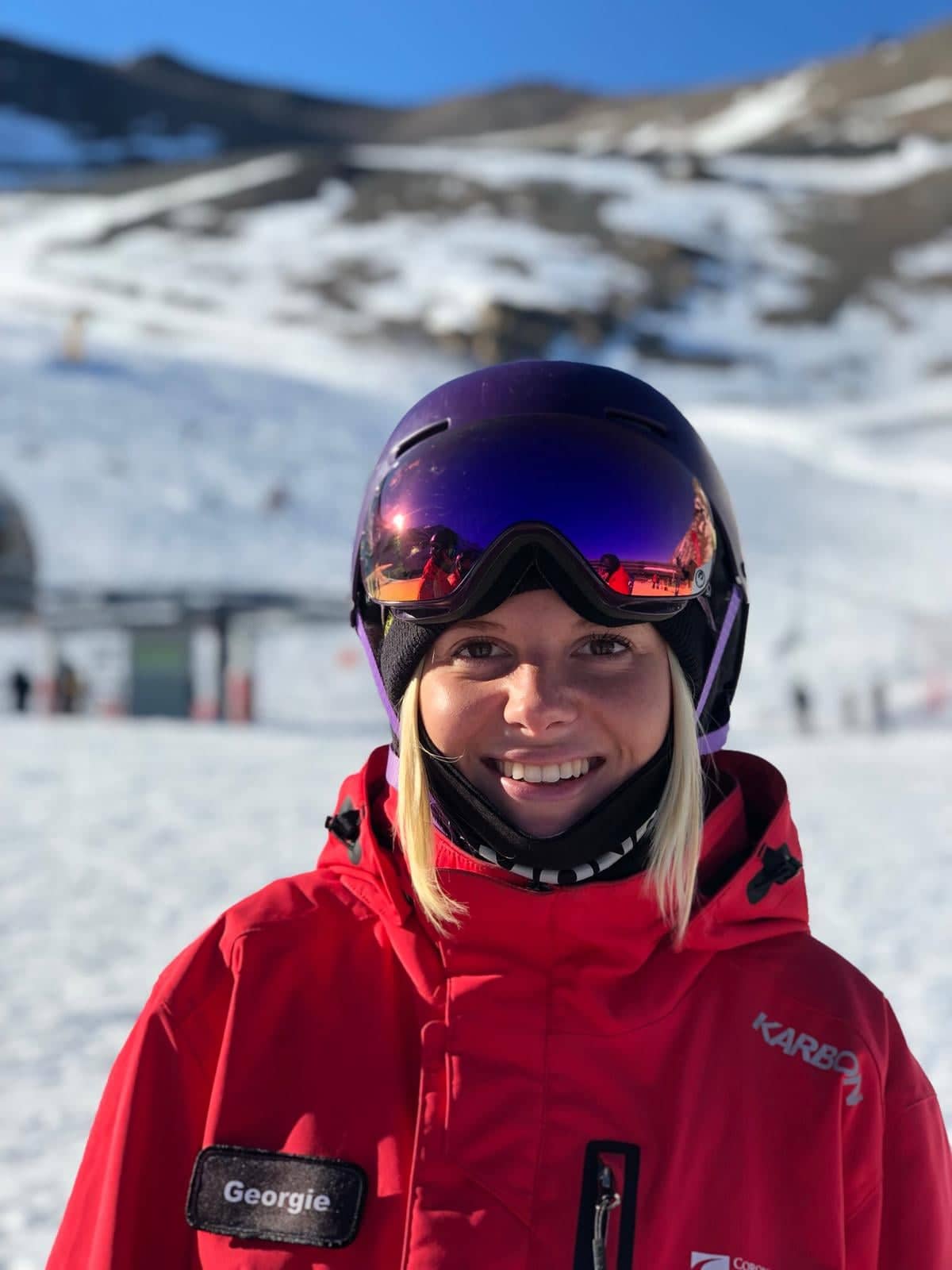 <Georgie>
What does the job entail?
Brooke: Running the day to day operations of the ski school, with an awesome team of staff. It involves a lot of scheduling, organising, trouble shooting, a wee bit of scrambling when things don't go to plan, and some awesome pow laps when it does!
Nikki: The role is the management and day-to-day running of a Ski School with around 35 staff including instructors and guest services. This consists of the overseeing of sales, customer services and the management of our staff's safety and wellbeing.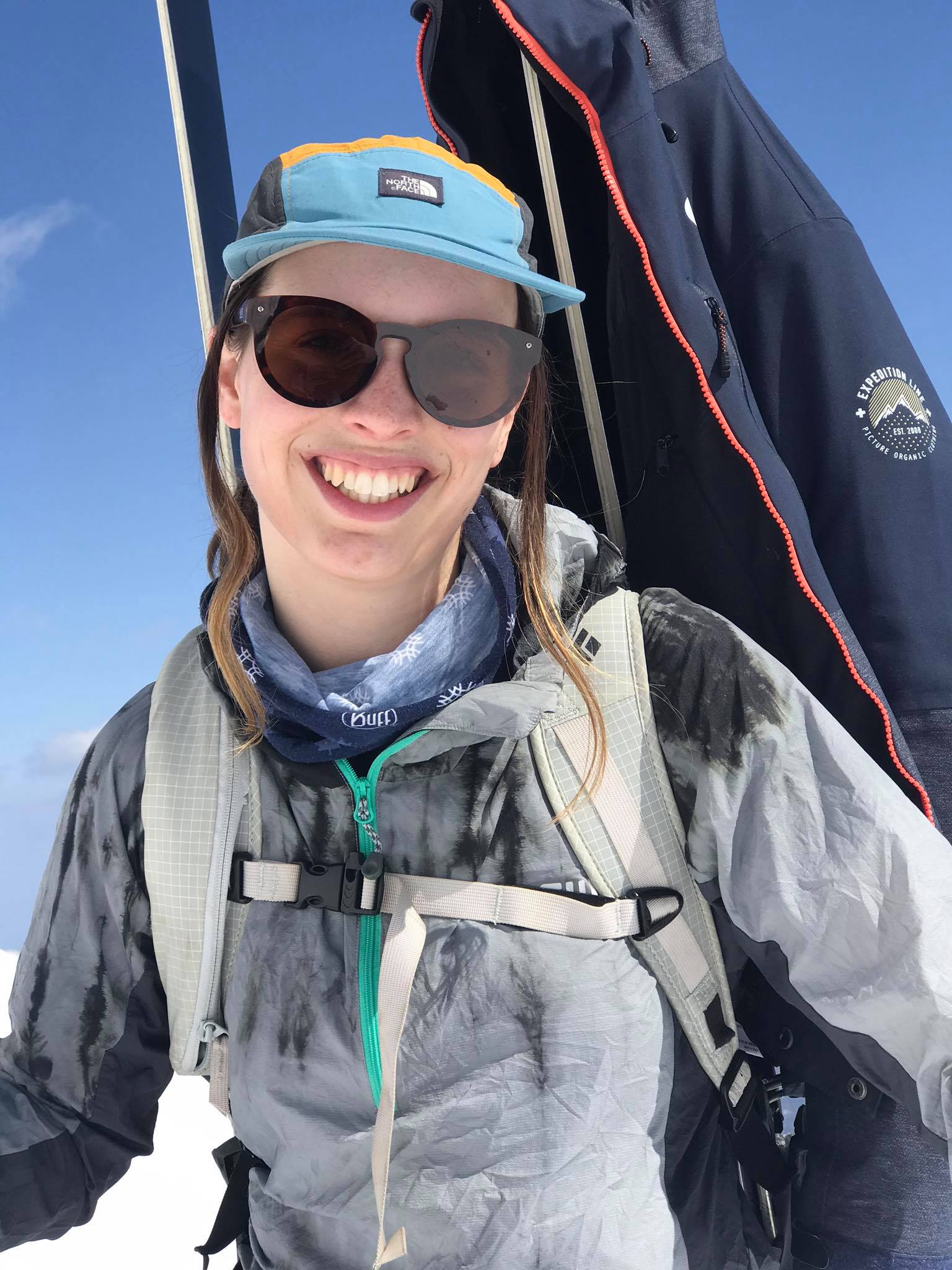 <Brooke>
Do you think the experience of being a woman in the outdoor community is different compared to the experience of men?
Georgie: Unfortunately, I think outdoor sports is an industry where gender bias is especially evident. It's not uncommon to have guests request a male instructor because they want someone 'strict' or 'strong'. I have taught countless lessons in which men are reluctant to accept my help because they're either embarrassed to be held up by a woman or are worried that I'm not strong enough to support them. 
It's not just customers that are guilty of gender bias, it's also something that can exist within the company. Examples of women with equal or superior qualifications/experience to men being passed over for more advanced lessons are not uncommon. It's also far less common to see women in trainer or management roles. One of the huge benefits of having a strong female presence within the Canyons management team is that as a company, we are better equipped to tackle these kinds of issues.
Brooke: I think everybody has a different experience in the outdoors, regardless of the subgroup you may be classed into. Certainly some of my frustrations in the outdoors stem from the fact that I am smaller and not as strong as my counterparts (despite training to be as strong as I can be), and that I have a lower risk tolerance (less likely to huck off that cool cliff). These may be familiar to other women, or perhaps not, we aren't all exactly the same after all.
There's a smaller market for technical women's gear and a lack of female representation for others to look up to. Imbalance in terms of gender representation is certainly an issue in many areas of the winter sports industry. I've found myself looking around in the past to realise that I'm the only female on the table, on an expedition or in a working environment. It's an interesting revelation and can be affronting. Diverse ideas, strengths, and weaknesses make a team stronger. It's worth reflecting why we may lack that diversity in our industry.
Nikki: For me, it is quite a hard question to answer as I have never worked in the industry as an instructor. In addition to that, I came into this job with quite a lot of experience and was, therefore, treated as an equal from the start. I have been very fortunate that Canyons value a person's ability and experience very highly, rather than their gender.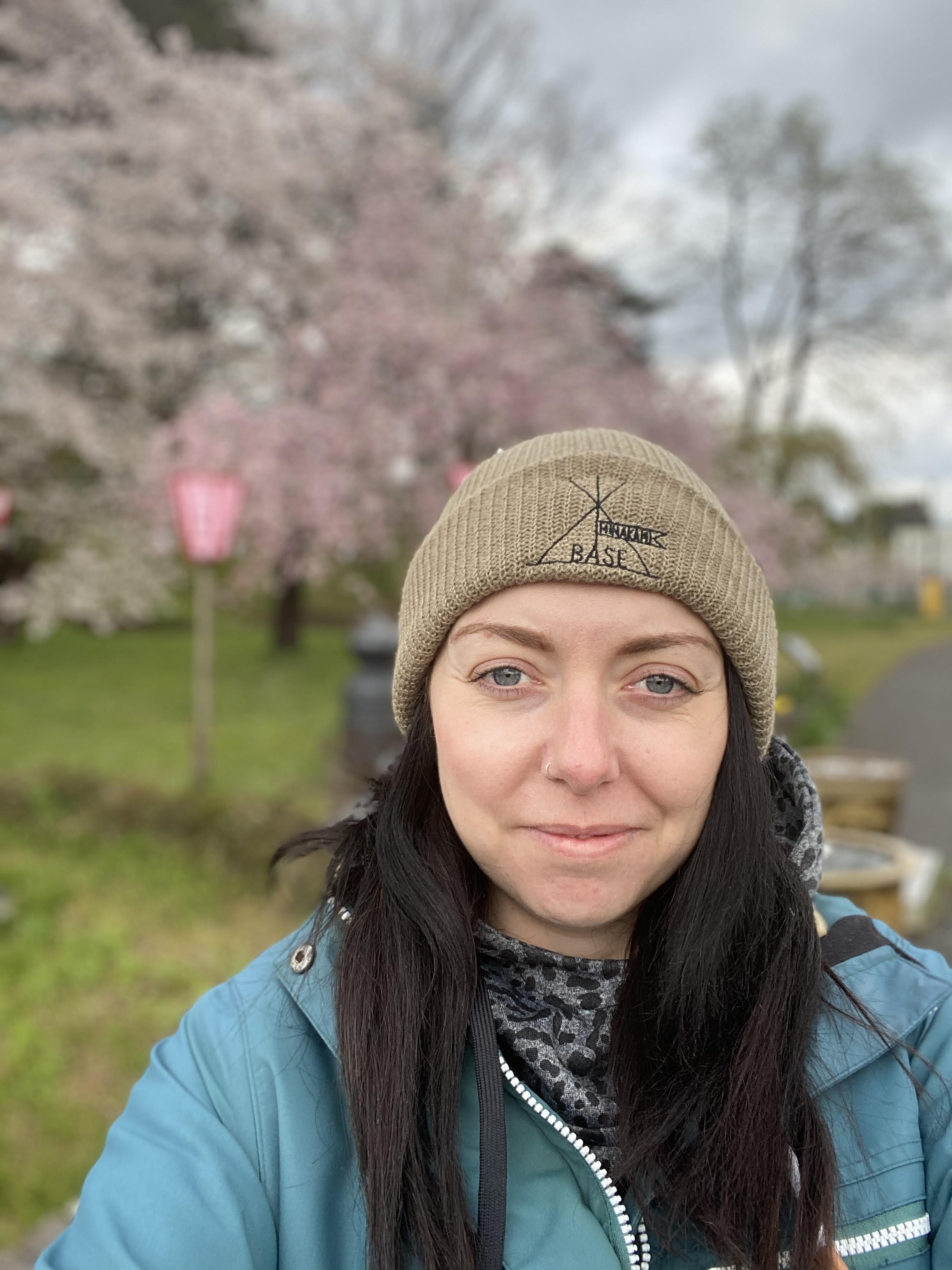 <Nikki>
When did you realise that managing was something you'd be interested in?
Georgie: Honestly, not until I was doing it. I hadn't been planning to make the move into management but once the opportunity arose, I wanted to give it a go. Previously, I would have been unsure if a management position would be a good fit for me, but once you have the opportunity to take it on you can really surprise yourself.
Brooke: I've always been drawn to leadership roles and have been amazingly fortunate to have had some incredible role models both inside and out of the industry. I learn something new every day, and am driven to keep progressing and expanding.
Nikki: The job grew organically over a few years and my interest seemed to grow with it. I don't remember a defining point where I told myself that this is what I wanted, it was more like it became what I wanted as it became possible.
Best parts of the job?
Georgie: Well, the obvious answer is that I get to spend my winters in Japan, riding ridiculous quantities of powder and working with awesome people from all over the world. Specific to my position I'd say it's the diversity in what an average day looks like, opportunities for growth and having the platform to make changes that improve the experience of staff. That and the spreadsheets. I think a passion for conditional formatting is a must for any Canyons management staff.
Brooke: The team, the guests, the snow, and living in such a beautiful town.
Nikki: The main reason I pursue a job in travel and tourism was to be able to help people get what they were looking for with their vacation time. Now, not only do I get to assist our customers and make sure they are well looked after, but I also get to help our instructors have a memorable season. This is by far the best part of the job for me.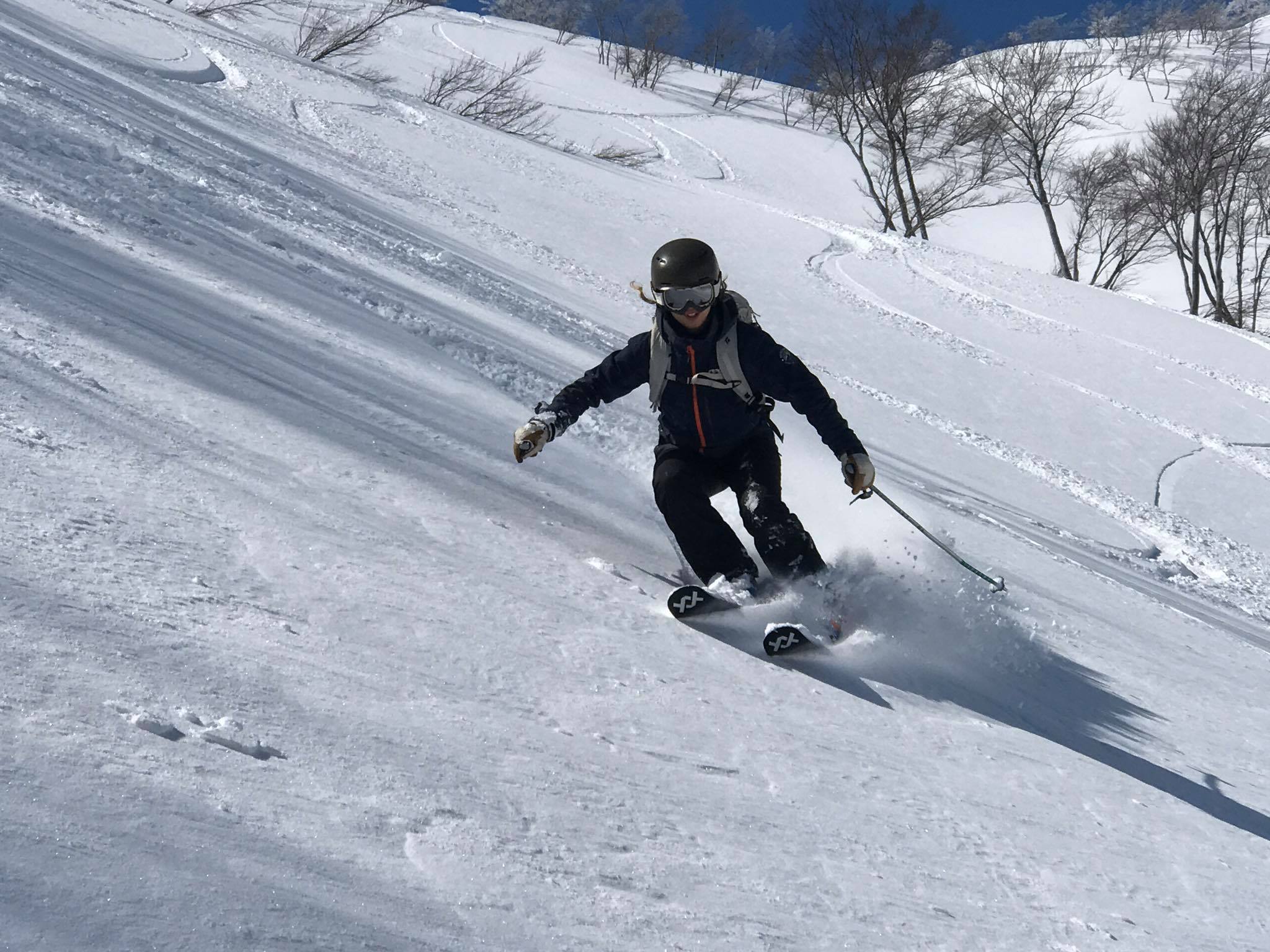 Worst parts?
Georgie: The classic - working in the office on a bluebird powder day.
Brooke: When somehow everything goes wrong, instructors are grumpy, children are crying or puking, and it starts to rain.
Nikki: There isn't a major downside to a life in the mountains!
Have you seen a change in snowsports in terms of gender in the past 5 years?
Georgie: Absolutely. When I first started working in Nozawa there were no female managers or trainers and only a handful of women employed as instructors. Over the last few years the ratio of male to female instructors has been improving and we've been seeing more and more women stepping up to the role of trainer or moving into management.
Brooke: Absolutely, I still find myself surrounded by smelly boys' boots in the locker room, but I also get a few whiffs of some smelly lady boots too. It's only a few so far, but it's a change, and it's awesome. 
Nikki: There have definitely been more female staff working for Canyons over the past few years, in my first winter season the female portion of the team took up quite a small percentage, whereas, in the last two seasons it has been almost half of our staff are female. I am not sure if this is due to changes in the industry or simply just chance, but it is nice to see.
Any tips and advice for other women wanting to move into management roles in the outdoor industry, or more specifically, the ski industry?
Georgie: If you feel as though the environment that you're in is not conducive to your development, don't feel as though it's on you to adapt to it. Equal opportunity for women within the outdoor industry shouldn't mean that they are treated identically to men, but instead given the same opportunities for progression through appropriate training and support. If your training sessions are male dominated and you'd feel more comfortable in a women only session, or with a female trainer, speak to your managers and see if it's possible. If you're sick of spending your free time training/riding with exclusively guys, connect with local women and set up a group to go riding with (I guarantee there'll be others who feel the same!)
Finally, if you suspect that you're receiving unequal treatment from your management, try to open up a dialogue. It may be a difficult conversation, but a great deal of gender bias is unconscious, so just making them aware of this bias can be a big step towards change.
Brooke: First know that you can, there may be a million reasons why you can't right now, but your gender isn't one of them.